Archive for April 2014 | Monthly archive page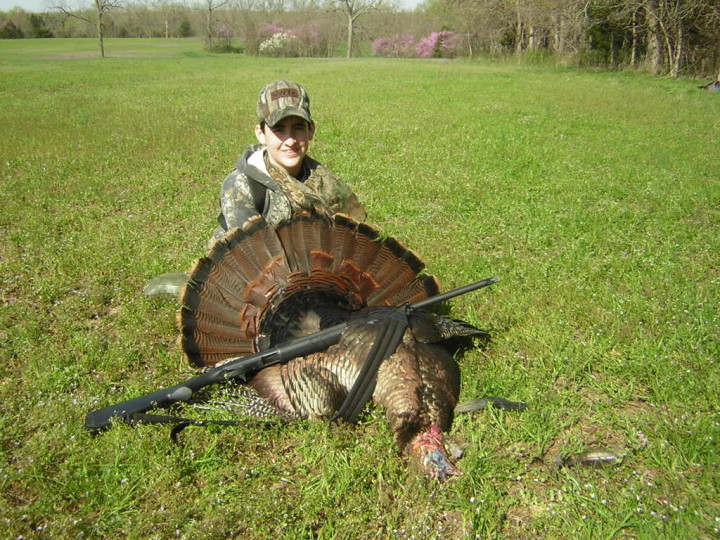 Apr 09
Well after the winter we have just gone through I am so ready for spring and all the fun that comes with it like spring turkey hunting.  We are less than a week away from the Missouri Youth Season opening day.  I think one of the greatest things we can do as hunters is to introduce all the youth we can to the great outdoors and the wonderful sport of turkey hunting.  In today's world there is so much competing for the kid's time, like video games, that it is amazing to me how many kids right here in the Ozarks have never heard a wild turkey gobble at daylight in the spring woods.  What I want to cover in this blog post is just some real quick tips when taking a youth spring turkey hunting to keep it fun for them and for you. 
If you are taking a young kid, let's say someone under 12 especially, I would highly recommend hunting out of a pop-up blind.  It makes it so much easier for the kid to move around and not get busted by the turkeys.  It's hard for adults that I have guided to stay still and not get busted little lone a 9 year old.  Also when hunting out of a blind you can bring snacks, games, they can take a nap or whatever to keep them interested and out there in the great outdoors.  Another bonus of a blind is if it is raining or cold it will keep the weather off you and help you stay out there longer.
Another tip is when you are getting ready for season and begin to practice shooting the shotgun they will be using, don't use turkey loads when they are shooting.  Worst thing you can do is put in a #5 turkey load, let them shoot a target and it kicks the crap out of them.  You can make a kid "gun shy" real quick.  Let them shoot low brass #8 shot when practicing, if you need to pattern the gun with turkey loads you do it.  Only have them shoot the turkey loads when hunting.
Also let them take part in some of the calling.  Buy them a call they can use, like an Ozark Ridge Push Button (which is one of my go to calls).  That way the feel like they are just as much a part of calling the turkey as you are.
My last tip and main one is regardless if you kill a gobbler or not make it FUN.  You want them to enjoy their time with you and in the great outdoors.  We as hunters get caught up sometimes too much in getting the "kill" and push the kids past the point of having fun.  Take a kid hunting this spring and you will have as much fun as they do, I guarantee it.