Archive for the 'Turkey News' Category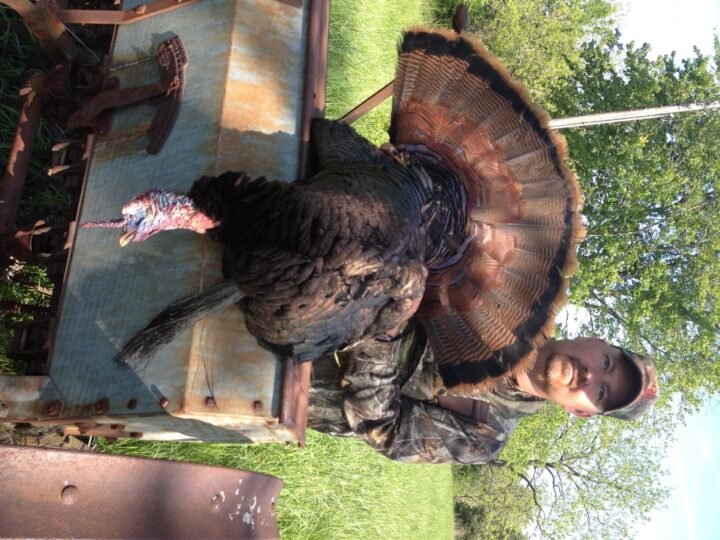 Mar 12
I've hunted many states over the years, but I am especially looking forward to this spring because the last week of March I will head to Florida to turkey hunt.  I will be trying to harvest an Osceola gobbler, one of the 4 subspecies of the wild turkey needed for the Grand Slam of turkey hunting.  The four subspecies for the Grand Slam are the Eastern, the Rio Grande, the Merriam and the Osceola. Now there is also the Royal Slam which includes these four and the Gould's turkey (found in Mexico and now huntable populations in Arizona and New Mexico) and the World Slam which includes the five mentioned before and the Ocellated turkey found in the jungles of Central America.
I have harvested three of the four subspecies of the Grand Slam lots of times.  I have harvested the Eastern in lots of states (especially here in Missouri), the Rio Grande in Kansas and Oklahoma about every year and the Merriam's twice in New Mexico and once in South Dakota.  Planning for this hunt is key.  The Osceola is only found in southern Florida in a limited area and most people have to go through an outfitter or roll the dice and travel that far to hunt public ground that gets hunted pretty hard from what I understand.
I have been trying to work this hunt out for several years and it is all finally coming together this year.  I have heard these birds can be as finicky as an old Eastern and don't usually gobble as much as our birds here in Missouri.  I am already getting all my turkey gear together (along with refills for my Therma-Cell, which I hear is a must) for the trip in just a few weeks.  I am super excited to see how these Florida birds react to Ozark Ridge Calls and to finish one of the items on my bucket list: Harvest the Grand Slam.  I will keep everyone updated on the hunt; just check in on Ozark Ridge Calls' Facebook page.
ORC Pro Staffer-Kevin Hess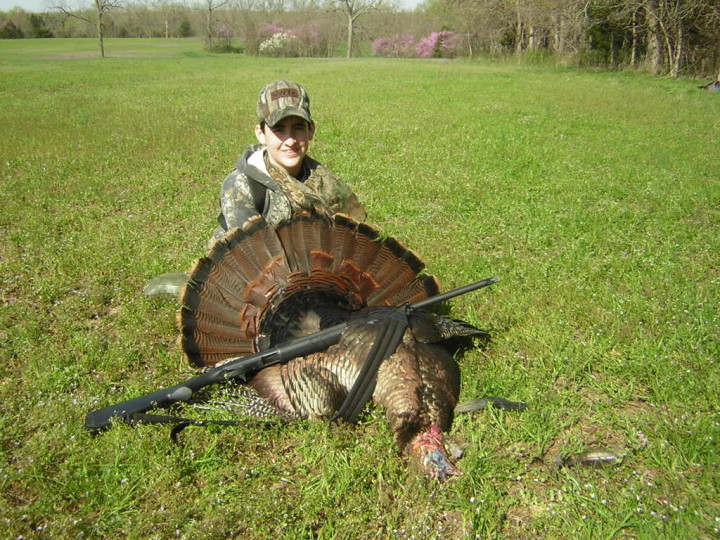 Apr 09
Well after the winter we have just gone through I am so ready for spring and all the fun that comes with it like spring turkey hunting.  We are less than a week away from the Missouri Youth Season opening day.  I think one of the greatest things we can do as hunters is to introduce all the youth we can to the great outdoors and the wonderful sport of turkey hunting.  In today's world there is so much competing for the kid's time, like video games, that it is amazing to me how many kids right here in the Ozarks have never heard a wild turkey gobble at daylight in the spring woods.  What I want to cover in this blog post is just some real quick tips when taking a youth spring turkey hunting to keep it fun for them and for you. 
If you are taking a young kid, let's say someone under 12 especially, I would highly recommend hunting out of a pop-up blind.  It makes it so much easier for the kid to move around and not get busted by the turkeys.  It's hard for adults that I have guided to stay still and not get busted little lone a 9 year old.  Also when hunting out of a blind you can bring snacks, games, they can take a nap or whatever to keep them interested and out there in the great outdoors.  Another bonus of a blind is if it is raining or cold it will keep the weather off you and help you stay out there longer.
Another tip is when you are getting ready for season and begin to practice shooting the shotgun they will be using, don't use turkey loads when they are shooting.  Worst thing you can do is put in a #5 turkey load, let them shoot a target and it kicks the crap out of them.  You can make a kid "gun shy" real quick.  Let them shoot low brass #8 shot when practicing, if you need to pattern the gun with turkey loads you do it.  Only have them shoot the turkey loads when hunting.
Also let them take part in some of the calling.  Buy them a call they can use, like an Ozark Ridge Push Button (which is one of my go to calls).  That way the feel like they are just as much a part of calling the turkey as you are.
My last tip and main one is regardless if you kill a gobbler or not make it FUN.  You want them to enjoy their time with you and in the great outdoors.  We as hunters get caught up sometimes too much in getting the "kill" and push the kids past the point of having fun.  Take a kid hunting this spring and you will have as much fun as they do, I guarantee it.
By LEONARD CUTBIRTH
After around eleven years of turkey hunting I decided I wanted to see just how my turkey calling would match up with other callers. It'd been very good to me in woods for all those years, maybe I'd do well against others in competition. That's where the road began and I was in my early twenties so I was full of confidence and competitive spirit.
I started out by joining the N.W.T.F which helped me find contests all over my home state of Missouri. From there I started travelling every weekend to a new town to compete and grow a little better each week as I gained experience. The biggest kicker and downfall for me in competition calling was, is and always will be my nerves. Some callers I've talked with have never had any issues with their nerves getting to them. Unfortunately I've felt that sickening, nervous effect at every contest I've competed in from the smallest, when I first started, to the Grand Nationals I just called in February of this year. If you can beat the nerves you'll have an advantage in competition.
After spending a while calling in smaller contests and having success on that level, I decided to work toward calling in the bigger competitions. A great thing to have on your side while competing, and getting some wins in your column, is sponsors. If you get to that level, start out by going to the maker of your calls and asking them if you can represent them in competition. Also sporting goods stores in your area can help you out also. 
When I first saw Ozark Ridge Calls they were suggested to me by a hunter at a calling seminar I was putting on at local outdoor store. The store had sponsored me when I travelled by paying my entry fees. In return for them helping me I offered to put on seminars and a great relationship was made. After the seminar I purchased several of the calls and tried them out after returning home. I immediately knew that Billy Greens calls were what I wanted to use in competition. I contacted him and we called together at a contest in central Missouri. I've been using Ozark Ridge calls ever since for hunting and competing. I've called in 3 World Championship Open and Gobbling divisions, U.S. Open Gobbling Division taking 2nd place   and 3 Grand National Gobbling Championships. I've called in more competitions that I can count and it's been a blast. I've met great friends and wouldn't change a thing. Even with all the roller coaster rides, nerves being shot, time consumed and money spent.
The best advice I can give to someone starting out would be to practice a lot, call in as many contests as possible and never give up. If you're not for sure where you might stand in competition get on YouTube and watch a few contest.  Best wishes for many contest wins!