Archive for the 'Miscellaneous' Category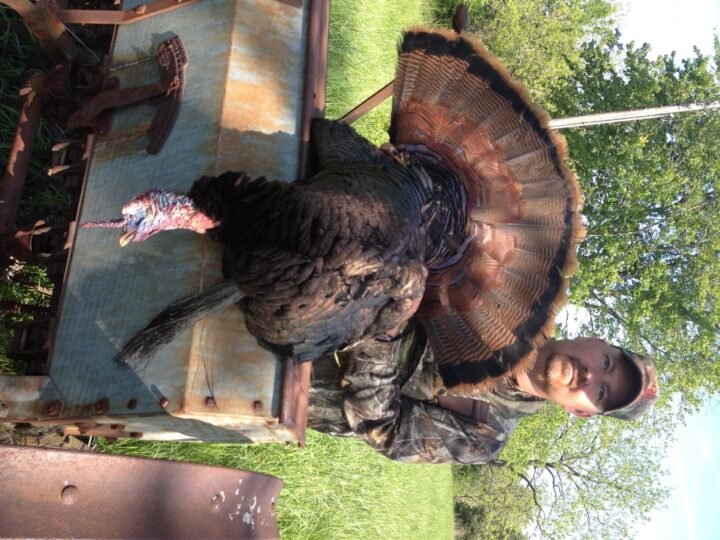 Mar 12
I've hunted many states over the years, but I am especially looking forward to this spring because the last week of March I will head to Florida to turkey hunt.  I will be trying to harvest an Osceola gobbler, one of the 4 subspecies of the wild turkey needed for the Grand Slam of turkey hunting.  The four subspecies for the Grand Slam are the Eastern, the Rio Grande, the Merriam and the Osceola. Now there is also the Royal Slam which includes these four and the Gould's turkey (found in Mexico and now huntable populations in Arizona and New Mexico) and the World Slam which includes the five mentioned before and the Ocellated turkey found in the jungles of Central America.
I have harvested three of the four subspecies of the Grand Slam lots of times.  I have harvested the Eastern in lots of states (especially here in Missouri), the Rio Grande in Kansas and Oklahoma about every year and the Merriam's twice in New Mexico and once in South Dakota.  Planning for this hunt is key.  The Osceola is only found in southern Florida in a limited area and most people have to go through an outfitter or roll the dice and travel that far to hunt public ground that gets hunted pretty hard from what I understand.
I have been trying to work this hunt out for several years and it is all finally coming together this year.  I have heard these birds can be as finicky as an old Eastern and don't usually gobble as much as our birds here in Missouri.  I am already getting all my turkey gear together (along with refills for my Therma-Cell, which I hear is a must) for the trip in just a few weeks.  I am super excited to see how these Florida birds react to Ozark Ridge Calls and to finish one of the items on my bucket list: Harvest the Grand Slam.  I will keep everyone updated on the hunt; just check in on Ozark Ridge Calls' Facebook page.
ORC Pro Staffer-Kevin Hess
We are very proud to bring you our new Ozark Ridge Calls website and finally get a little better connected in the social network scene.  We are going to do our best to bring you the high quality communication in this forum that you find in our custom calls.  Our goal is to share our experiences, including our successes and the lessons all good turkey hunters learn each year.  I'm committed to posting often with timely information on calling and hunting wild turkey; and I think I'll start by telling you a little about our business.  Ozark Ridge Calls began in 1989 by my father, Billy Green, in his home workshop.  Dad is still building calls one at a time in that same workshop.   We have learned some important things about calls and calling over the past 24 years in this business.  One of them is that every call is different; and to make calls that are truly better you have to assemble the various components by hand and listen to what is being made.  We never sell a friction call without testing it.  We find that one striker that sounds great on one call, may not work well on another.  One wood type, surface angle or component on the push button call might not work on the box call.   24 years of making calls has taught us that hand tuning our friction calls and continually refining the stretch, reed alignment and signature cuts in our mouth calls ensure the quality that we demand and that our customers want.   Stay tuned, and until next time drop us an email with questions or hot topics.  Thanks for visiting our site!!!